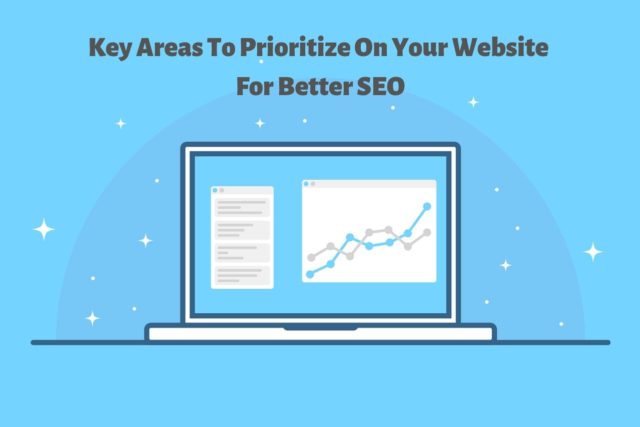 Google has over 200 ranking factors that determine your website's rank in its search results. Even as you scramble to figure out how to optimize it, a new round of updates could roll out and change the search algorithm significantly.
Keeping up with the latest trends and developments in search engine optimization (SEO) industry is a challenge. And for a business owner with so many tasks around running the company, knowing which optimization areas require more attention is of great help.
SEO Tribunal has done an outstanding job of compiling a bunch of interesting stats, facts, and figures on the latest SEO practices, but a few that are necessary to know in 2019 are:
58% of searches come from mobile devices

50% of all searches will be voice-based by 2020

46% of all Google searches are local

Nearly 80% of users ignore paid ads in search results
Remember that all Google wants is to deliver us the best possible search experience. Expert and authority websites are now highly ranked, and earning such status should be your main objective.
With this in mind, we've identified nine key areas for you to prioritize as you make adjustments and revisions to your SEO strategy.
Page Speed
The average speed of a top ranking site is just under 2 seconds (1,900 ms). Every second slower than this incurs an exponential likelihood of visitors bouncing out to visit another site down the list.
Checking how quickly your website loads can be as simple as using a free service such as Pingdom tools or Google's PageSpeed Insights.
Other steps you could take to make sure your site loads quickly include using a reputable web hosting company, optimizing images, and minimizing HTTP requests on your site.
SSL Security
Google has been putting a higher priority on sites that have proper SSL certificate, that is, sites with "https://" prefix instead of the standard "http://". The extra 's' indicates a secure website, which translates to better data handling, protection, and ultimately, trust.
Around 27% of the top 10 search results use "https://", and we only see this number going up as more websites are making the switch.
Getting an SSL certificate for your site can be as simple as contacting your hosting provider for assistance or visiting a site like SSLforfree.com.
Content Quality
Longer and informative content tends to rank higher in Google search results. In fact, the average Google first page result contains 1,800 words.
Even though Google loves fresh content, it loves comprehensive content even more. Gone are the days of 300-400-word posts published daily. As we live in an age where nearly all sorts of topics have already been covered, coming up with longer, 2,000-word pieces that are useful, informative, easy-to-read, and market-relevant will help you stand out in the search results.
You should revisit your site and get rid of the redundant and outdated content. Fold what you can into showcase pieces, and keep updating your site as needed.
It's acceptable to publish at a lower frequency, for example, once a week or once a month, as long as you provide high-quality content.
LSI Keywords
LSI stands for Latent Semantic Indexing. It helps Google determine the actual purpose and value of your content. By finding phrases and language commonly associated with your chosen topic, the search algorithm can figure out just how comprehensive your piece is.
It's these LSI keywords — longer, multi-worded phrases — that are more conversational in structure. They form the basis of how keyword research is done today. In a way, these words and phrases will naturally flow within your article as you're writing a genuinely helpful, informative, and market-relevant post.
A good number of online tools can help you uncover these LSI keywords, such as UberSuggest, Keywords Everywhere, and AnswerThePublic. These can help you figure out exactly what people are entering into search so you can include these phrases in your content.
Images and Illustrations
Almost 97% of websites that occupy the first page of search results contain at least one image. Images not only help draw in visitors but also help in breaking up your content to make it easier to read.
There's really no need to go overboard with the images — use what you need to drive your point across. That said, consider using infographics, screenshots, charts, and other visual material to make your content easier to understand.
Don't forget to properly tag and label images and illustrations while you're at it — these influence the online visibility as well.
Click-Through Rate (CTR)
A number of industry experts confirm that higher CTRs lead to higher rankings. One of the best things you can do to improve it is to spend more time making titles and meta description stand out. These details appear on search results, so think of them as mini-pitches to hook users in to pick your site over others.
Bounce Rate
Google measures how often visitors come to your site from the search results, how long they stay browsing it, and if they quickly hit the "back" button to return to the search results and pick another site.
Simply put, a high bounce rate is bad for business. The bounce rate of a rank-1 website is nearly 8.7% lower than the rate of a website at position 10.
The overall poor user experience and low-quality content can all affect the bounce rate. So pay attention to overall design and layout as these can severely impact it. Having pop-up ads or way too many advertisements will likely turn off most visitors as well.
Link Building
Backlinks are very important to Google. Some would argue that it was them that set Google apart from the competition in the early days of the search engine industry.
Backlinks are understood as citations, votes of confidence, or acknowledgment of your expertise. A rank-1 website has nearly six times more links than a site at rank 10.
Because of Google's numerous algorithm criteria, creating a solid link building strategy is a challenging task. You need to launch an outreach campaign and promote yourself on other websites within your niche, do guest blogging, and most importantly, do your best to make authority sites to include your link in their content.
A comprehensive guide to getting more of these high-quality links can be found on Backlinko.
Mobile-Friendliness
In case you haven't noticed, the vast majority of people nowadays prefer accessing the internet by using mobile devices over desktop computers. What's more, with the constant improvements in the smartphone industry, this trend is only expected to continue to grow in the years to come.
Search engines have already taken notice of this trend and adjusted search algorithms accordingly. For example, Google has rolled out several major updates that affect the search results by pushing forward mobile-friendly websites.
That said, you must do all it takes to make your site easily accessible and readable on mobile devices. There are many tips and tools out there that could help you accomplish this task, such as Google's mobile-friendly test, for example.
Conclusion
Over the last couple of years, Google has further reinforced the idea that the search experience is all about quality — more useful and thoroughly written articles, high-quality links, and a shift towards delivering results for a more mobile-centric market.
These trends in SEO and digital marketing profoundly change the way we develop content and strategies to help bring in higher-quality traffic.
Google has a ton of ranking factors, but prioritizing in these key areas can help you get that much-needed edge to stand out in an increasingly competitive market.
Summary
Reviewer
Review Date
Reviewed Item
9 Key Areas To Prioritize On Your Website For Better SEO
Author Rating