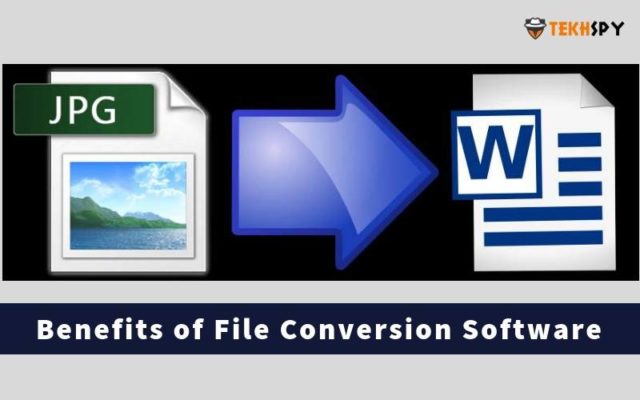 All the industries related to healthcare, banking sector, enterprise organizations, medical sector are enhancing their level of efficiency by adopting the latest technologies. The work of the digital documentation and the outburst in device accessibility has increased in recent years. Therefore, it is necessary to keep yourself updated with modern technological solutions in order to avoid falling further behind.
To improve the organizations and business document management, the requirement of file conversion arises every once in a while. Most often, you get the information as an image file in which you need some editing and formatting in a text editor like MS Word. As you know, there is no paucity of tools and software.

Hence, you should use the software application that is proficient to convert your image file into machine coded text. In the computing world, JPG is the most suitable file format for the image file. Mobile phones, scanners, digital cameras, and other applications, all save their files in the JPG Format. However, one drawback of using image file is that you cannot extract the text for editing.
Well, in today's fast life, there is nothing impossible. You can search on google in order to find the solution to this problem. Once, you will do it, you see that there is a variety of software present to convert the image file text into an editable format.
However, you must choose the authentic software for the file conversion. There is a software JPG to Word Converter from the company Soft Solutions that is specially designed to digitize your image file with a professional look.
It is very simple to use this software. You are required to download and install the software program. After that, you can select your image file from the computer or can scan it. Now, Select the preferred language and format. It is time to click the option "save". Your file conversion task is executed.
This software has so many benefits that you will not find anywhere else:
It allows creating a file in various formats
For business documentation or any other project, it allows creating your file in various file formats like PNG, TIFF, BMP, and GIF without any effort. It is also capable to convert the file in the document formats like PDF, Word (Docs) and HTML.
It allows batch file conversion
This software is developed for constant batch file conversion. It means there is no need for extra employees and another source. You can call this software "Time Saver" converter as it does high volume file conversion in a few minutes without any hassle.
It supports multiple languages
JPG to Word Converter efficiently supports over 40 different languages. The languages and the text encoding are easily recognized by this tool. Isn't it a good feature? Now, digital enterprises can easily deal with foreign clients because the language barrier is no longer a problem.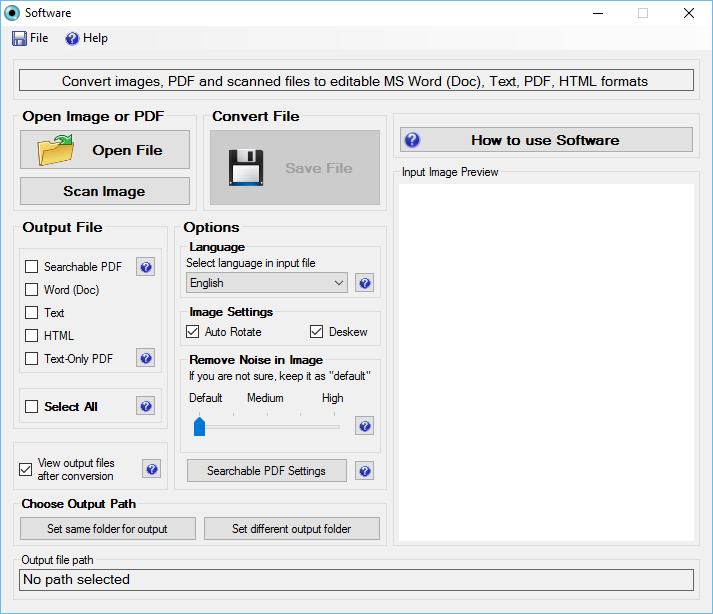 It detects and corrects your digital document
It has the ability to recognize the broken, tilted and skewed fonts in the source document. It easily corrects them with the help of "Auto Rotate" and " Auto Skew" options. Moreover, it preserves the original layout and the graphics of the document.
It locks down your file security
File security is an important part to maintain the trust of your customers and clients. Security feature helps to reduce the risk of losing the confidentiality of your document. For instance, if you are converting your file with an online converter, the risk of leaking the valuable information is highly increased.
Conclusion
 It may be concluded that JPG to Word Converter is developed in such a manner that it is capable to sort out all the problems of end users. You can say it all in one solutions software program. You have to download it once, then, it can be used for the rest of your life.