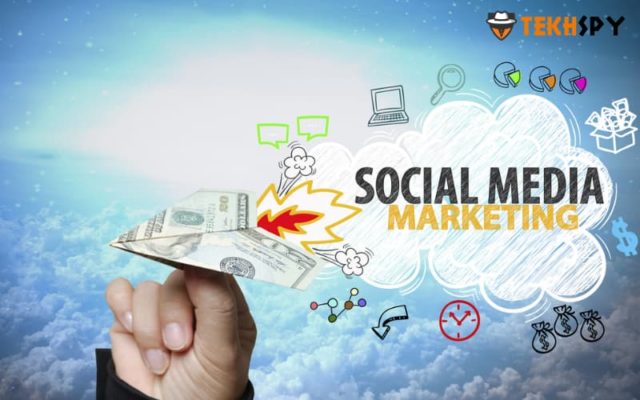 Social media marketing is becoming a popular digital marketing tool in the modern business world. Given the increasing demand for social media marketing services, many companies are emerging to provide such marketing services. Sometimes it may be challenging to identify the right Social Media Marketing Agency that will put your business at the top of every search engine. The tips provided here are essential for spotting the best companies one can hire for social media marketing.
Most companies and businesses are looking forward to hiring specialist companies to offer them professional marketing services.  What is Social Media Learn with below information.
The following are some of the attributes of a top social media marketing agency that every company should look for before hiring.
Ability to participate in their technique
Social media marketing is engaging. It involves creating a positive impression of a company's goods and services across different social media platforms such as Facebook, WhatsApp, Twitter, and many others. To market once products, the company must be a significant participant in these platforms and prove the efficiency of their methodologies.
They must show their proficiency and relevancy in applying the techniques they suggest in marketing their services. A marketing agency that cannot enforce its technologies to be at the top of any search engine is not worth reaching for when looking for any digital marketing service.
Customer reviews and testimonials
It is vital to consider what other clients have to say about the services offered by the marketing agency you are about to hire for your services. If customers are giving positive remarks about their services, then you can consider hiring them. Online reviews, whether positive or negative, helps in determining the efficiency of the agency in meeting the objectives of their customers. Studies by most marketing gurus such as Bright Local have shown that up to 88.0% of companies have relied on online reviews to spot the best digital marketing agencies. Therefore, it is always essential to read opinions from other customers the agency has served before seeking their services.
Performance record
An examination of the past work done by the marketing agency can help you to establish whether you can hire their services or not. Evaluate the past tasks accomplished by the agency to find out if they helped their clients achieve their objectives. What is the company's success story? Does the company apply multiple tools in marketing such as pay-per-click and SEO? It is essential to analyze the positive/negative impact of social media marketing companies have had on their clients. Apart from receiving recommendations from a client regarding the services of the marketing agency, one must always analyze the company before hiring their services.
Consider long-term benefits
Social Media Marketing takes time to build an image of your company. While every company would be inspired by immediate entry into the market, the long-term gains of marketing are always fulfilling to the business if done accordingly. One should not be lured into hiring a marketing company that promises them immediate results. Note that most agencies that promise quick results apply obsolete or irrelevant techniques in ensuring they meet their goals.
Therefore, when hiring a marketing agency, it is essential to consider one who is willing to work with your company on a long-term basis and help your business grow in the end. Research to find out the results the company achieved for other companies that employed their services. How long did it take the agency to be successful?
Apply SCDAM framework
In the identification of the best online marketing agency, one can apply the SCDAM framework proposed by Christopher Spenn. The framework is based on the identification of the strategy, creation, distribution, activation, and measurement criteria used by the marketing company one is looking forward to hiring. This framework outlines the factors that one must consider before hiring a marketing agency. Each part of this framework examines the performance of a marketing company and when you consider each area of this framework, you will be closer to success.
Research Extensively
Many online marketing companies promise the best results within a short period. It is important to research extensively to identify the right from the wrong. With stiff competition in the marketing business, every company is looking forward to getting clients for the sake of making returns. Do not be enticed by the impression the marketing agencies give their customers but rely on their performance records. Extensive research in the market will help you identify the best marketing agency to help you appear at the top of every search engine.
Conclusion
Social Media Marketing Companies strive to meet the demands in the market by helping their clients remain relevant in the market or find a way into a flooded market. To stay competitive in the market and achieve desirable returns, one must invest in social media marketing. The tips given here can help those looking forward to hiring any digital marketing agency to accomplish their objectives without going through any hassles.